Table back up!
Mood:
a-ok
Now Playing: Table and old medium. 2012
Topic: Back In Black
I am showing this to say I am serious about coming back out and getting back to work rebuilding a new body of art. This is not my big Mayline oak table that was published in December 1997 Artists Magazine but my second side table I ordinarilly use for smaller works. I still have the big table but it is still in storage.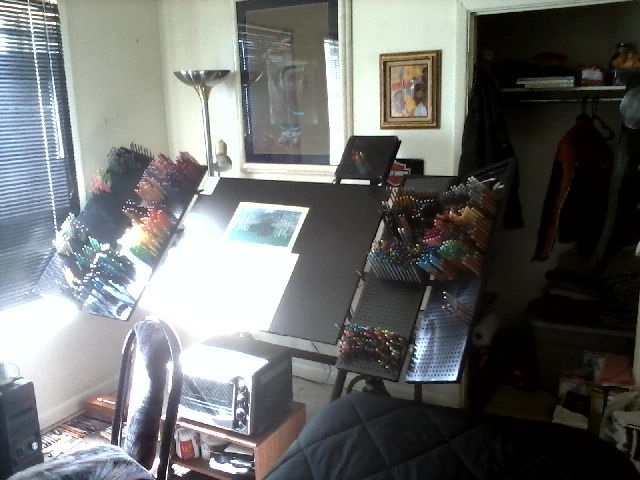 Posted by coloredpencilguy at 12:23 PM MST
Updated: Saturday, February 25, 2012 12:28 PM MST