Doing things again.
Mood:
a-ok
Now Playing: 3D Palette Model and Render
Topic: Back In Black
Today after searching through files saved on disc I managed to re-model and render a version of The Pencil Palette I invented and started a small company with back in 1997. This render looks exact to what I was selling back then before my accident and the recession. I plan to revise it and rebuild it some time in the future. My company J. Baker Productions sold around 90 of them around the world. This is the greatlt reduced sized one that cam out of the two larger sets depicted on the studio table here in this topic post.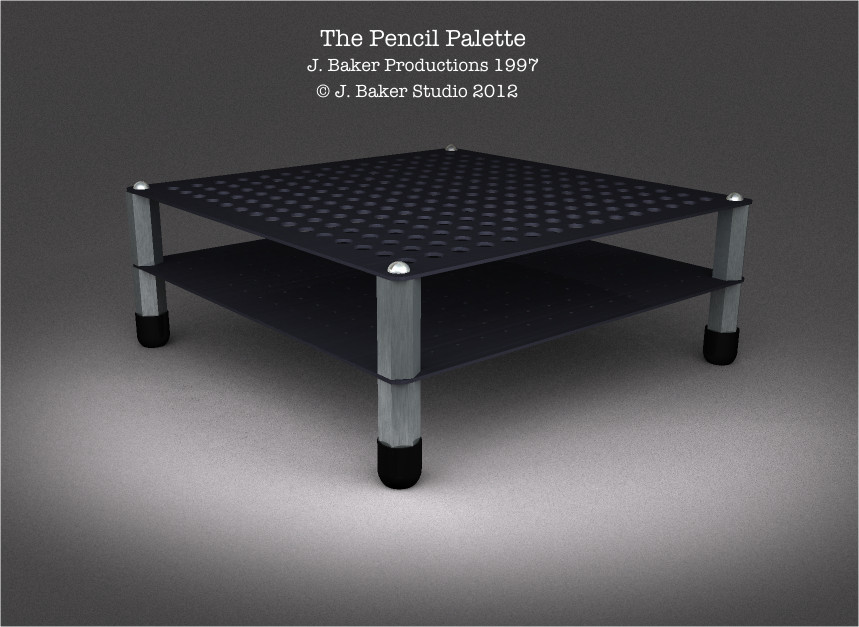 Posted by coloredpencilguy at 4:15 PM MDT